ABOUT
Follow me on twitter to stay up to date daily shenanigans! Tweets by kayyybearxo




WHO IS KAY BEAR?


Hey guys! Welcome to my corner of the interweb. My name is Kay Thomas and I am an Atlanta based cosplayer, freelance artist and model. Art and design has always been my one true passion. I have recently found a new way to express myself and show off my artwork...cosplay! I have always been a nerd when it comes to video games, fanfics and comics. I have been cosplaying for just over a year now and I am 100% addicted. I hope you enjoy my content! :)

HOW OLD ARE YOU?


I am 21 years old. My birthday is January 9th, 1995. I was born in Trinidad.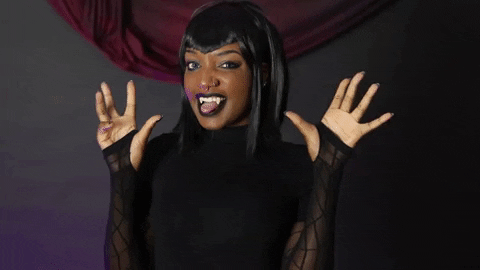 WHAT ARE YOUR MEASUREMENTS?
34 Bust, 25 Waist, 35 Hips. I am 5'4" and weigh 130 lbs.
WHAT DO YOU DO IN YOUR FREE TIME?
If I'm not in class, studying or working on a cosplay, you can find me eating pizza and napping with my cat Piper! I also enjoy playing League of Legends often, watching Game of Thrones, as well as go hiking and try new restaurants.
DO YOU HAVE ANY PIERCINGS OR TATTOOS?
I have four tattoos: A sun on my ribs, a moon on my neck, a heart behind my ear and an unalome on my sternum. I plan to get many more in the future. My dream tattoos are a Deaths Head Hawk Moth as a tribute to Silence of the Lambs and an Elephant from Salvador Dali's painting "The Elephants". I have 9 piercings being my septum, nostril, nipple, belly button and the rest on my ears.
WHAT DO YOU LISTEN TO?

I listen to just about every genre and artist out there, it just depends on my mood! Some of my favorite artists are Radiohead, Post Malone, Lady Gaga, A Day To Remember, Portishead and Purity Ring.
WHAT GAMES DO YOU LIKE TO PLAY?
My favorite game is the Borderlands Series but lately I have been playing a lot of League of Legends and World of Warcraft. I have played world of Warcraft for years and I will never give it up!
WHAT WAS YOUR FIRST COSPLAY?
My first cosplay was Nidalee from League of Legends. I wore it at Momocon 2015!
WHO IS YOUR FAVORITE CHARACTER TO COSPLAY AS?
My favorite cosplay to wear probably has to be my Demon Hunter! I feel unstoppable when I wear it. The funny thing is it's really hard to walk in all that armor hahaha
CAN I SEND YOU MAIL?
Its not necessary! However, I don't have a P.O box currently but I do have an Amazon Wishlist that I update from time to time <3 WISHLIST
THANKS FOR BEING A BEAR CUB XOXO